The toughest challenge faced by sellers today is attracting qualified buyers, and the Debbie Woolard Group's aggressive, innovative and proven approach to selling homes produces buyers in today's competitive market.
The Debbie Woolard Group of real estate professionals have the insight to make your home stand out in a competitive market. By helping you see your home from a buyer's perspective, we ensure that you make a great first impression. We also make it easy and more secure to show your home. Our innovative marketing program is designed to bring qualified buyers to your home in the shortest time possible.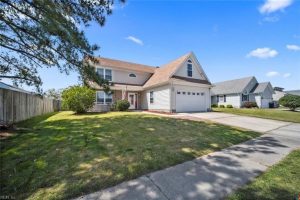 Are You Ready To Get Started Or Maybe Just Have A Few Questions? Complete The Form Below Or Give Us A Call. We Are Here To Help You Sell Your Home!
Do You Need Assistance Or Have A Question?
Please Feel Free To Text Or
Call 757-288-0194
We are looking forward to serving you!